SUPER! 2017-18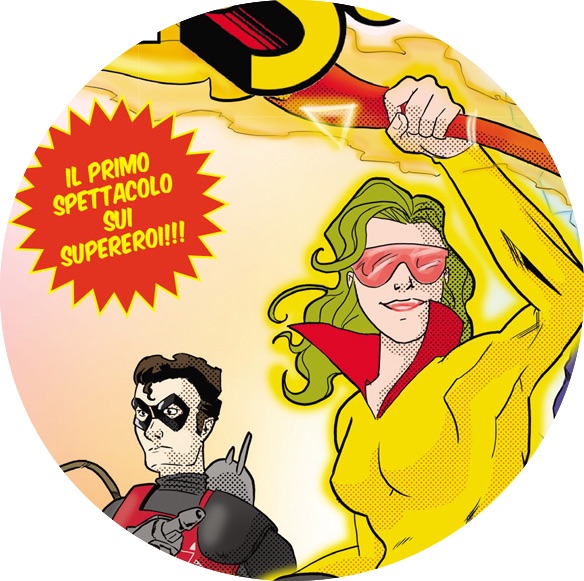 In 2014, there was an Italian production of
Three Wishes
(translated as Tre Desideri) and I had such a wonderful time with the companies behind the show that they were keen to continue to collaborate. In Spring 2015 I brought
Each of Us
to Ostia, near Rome, and in December of that year I performed it at The Wonderland Festival in Brescia, and gave a day of workshops. They suggested I dramaturg a project with them in 2017; they wanted to create a play about superheroes. I speak no Italian, but I can hear it a bit, and, well, I LOVE superheroes. The collaboration had its challenges, but we spent a week in Genoa in October 2017 talking through the project, creating the characters, building a location and defining a structure for the piece. We then had a week in Rome in January 2018 to crack the actual writing work. My role was mainly done after that - the actors and director did a brilliant job of staging and putting the show together (along with amazing music, design, lighting and movement), and I returned to see the final few rehearsals. In April 2018 the show opened at Teatro della Tosse in Genoa, and the following week it was performed at Teatro Astra in Turin. I hope it has a long future - it's a super piece of work!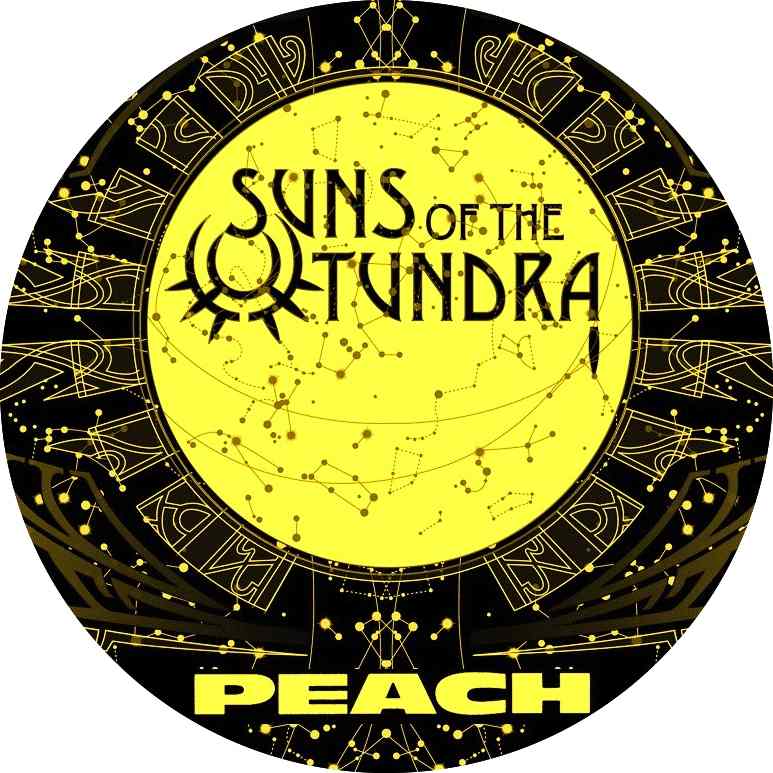 BONES OF BRAVE SHIPS 2014
In the summer of 2014 I was delighted to be part of live performances of the new album by Suns of the Tundra. Simon Oakes and his bandmates have provided the wonderful scores to my stage shows for many years, particularly over nearly a decade of putting them on at summer music festivals when we've shared the stage. At Latitude, Green Man, Green Belt, and London's Urban Physic Garden, the addition of live musical accompaniment to my performances has made them super-special. So when Simon suggested I return the favour and provide readings to go along with the playing of the band's extraordinary rock score to South, the silent film of the Shackleton Antarctic Expedition of 1914, I was delighted. I researched some texts - quotes about Shackleton, memoirs of his colleagues, the names of the dogs they took - and at Latitude and Green Man 2014, I read these sections during the quieter moments of the music. Hopefully we'll be doing this show again - it was such a success at both places - people were captivated by the beauty of the film and the music.
You can read about the album at the Suns of the Tundra page
HERE
and check out the
CD
of Simon's music for my shows on my CD page.
---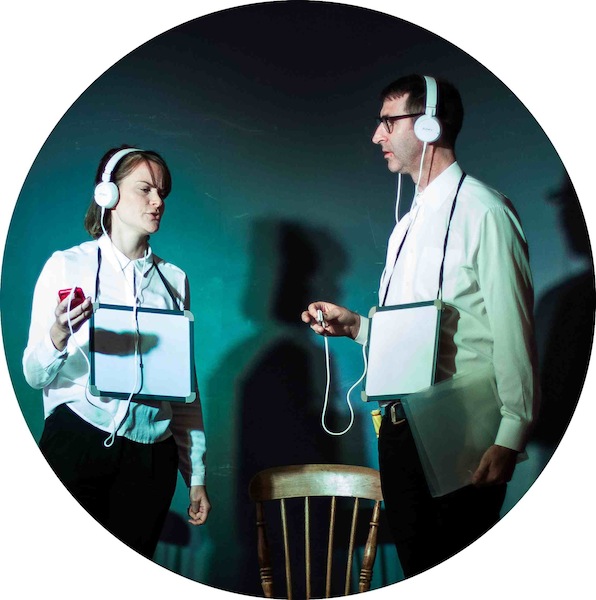 THE PREDICATES / JONBAR ARCHAEOLOGY 2014
In May 2014 I was approached by Catherine Hemelryk at
NN Contemporary Art
to write a text piece for their summer project. They were exploring the
Northampton Multiverse
- alternate histories and Northamptons that never were. This was right up my street!
I wrote a short story called The Predicates about what our reality is predicated upon (it also refers to a Belgian film). It was inspired by the way many alternate history books claim to be documents from parallel universes and it involved layers upon layers of documents from parallel universes, which were about documents from parallel universes etc.
But the plan was always to have an exhibition related to the story and so Catherine set up a vitrine in the gallery space to display the items mentioned in the text:
A body called the Institute of Crypto-Historiography was created (
they have a stamp
!) to collate everything and a collection of items purporting to be from these other worlds were put on display in the gallery - obviously there are
airships
; obviously there is
Betamax
.
The designers (Lee Farmer, Joe Brown and others) did amazing work and there's a fantastic series of images from all the work in the project on
FLICKR
- photos by Joe Brown.
For an evening called the Jonbar Cabaret (named after
Jonbar Hinges
) the excellent comedy actor Sophie Fletcher joined me on stage for a verbatim theatre performance of the piece where we spoke the words we'd previously recorded - so the text became another layer of found document.
There are photos of the night again on
FLICKR
- and on my
GALLERY
page - photo credit again to Joe Brown.
And there's a video from the evening on
VIMEO
.
Copies of the booklet made for the show and the material from the alternate Northamptons are in the collection of NN Contemporary Art -
contact them
if you'd like to track down a copy.
---
(NOW THAT WOULD BE) TELLING - 2011/12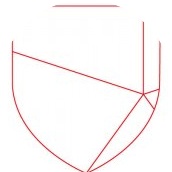 Artist
Hayley Lock
and Curator Catherine Hemelryk approached me to write a text piece as part of a series of works to be located in certain historical buildings over the course of a year.
Hayley would make work in response to each writer's piece and the building's art and history and she created amazing artworks, all linked by the appearance of a comet and a black mirror.
My story was called Please Wait Here and was partially inspired by a visit to Ickworth House in Suffolk in the winter of 2011 when it was closed to the public and I felt a sense of quiet timelessness about it.
I chose a questionnaire writer as a main character and off I went.
All the works in the series are available on
ISSUU
(registration may be required) and I think they make a fascinating read.
With permission from Hayley and Catherine, Please Wait Here is available in my collection
Each of Us (and other things)
and can be bought from my
webshop
today.
---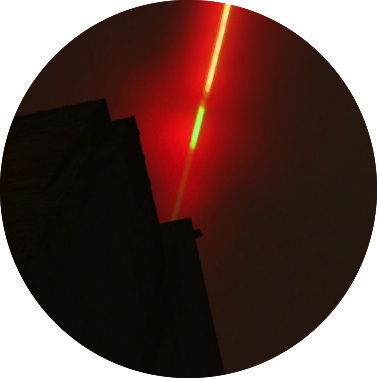 ROMEO ECHO DELTA - 2011
Partially inspired by Orson Welles'
War of the Worlds radio play
and Fr Ronald Knox's
Broadcasting the Barricades
, this was a radio piece I scripted for
Iain Forsyth and Jane Pollard
as part of the
Abandon Normal Devices
Festival on Merseyside in the autumn of 2011.
The story breaks in on a local radio chat show and details the speculation and bizarre responses to a beam of red light that has appeared on the Wirral one night and the accompanying strange climatic conditions.
Could it be something to do with an alignment with Mars?
It was all done for real and there are some wonderful performances. We recorded as live as we could, using local actors and real presenters (and real residents' responses), but the BBC insisted the broadcast date had to be changed and sections of the piece re-recorded - the night intended for transmission would have been perfect, but that is sometimes the way of these things.
I loved working with Iain and Jane and I think it's one of the most intriguing projects I've been involved with.
It was later incorporated into an installation at
Kate MacGarry.
Iain and Jane have a page about the piece
HERE
along with some great photos of the mysterious
RED
LIGHT
UPDATE:
In 2018 Iain and Jane asked me to be a part of their exhibition of
MULTIGRAPHS, again to be shown at Kate MacGarry.
The images are beautiful, mysterious and inspiring and I was delighted to be photogrpahed using this wonderful technique.
---
RADIOMANIA - AN ABANDONED WORK - 2009
Iain Forsyth and Jane Pollard
are wonderful artists with a sensibility for the fun and beautiful and I was super-delighted to be part of this project. Essentially a film of a set of rehearsals for a remake of the first 3-D science fiction film (
The Man from M.A.R.S.
), it involved live music, dance, science and fiction, shot in one take in 3-D using two cameras pointing in opposite directions, an omni-directional microphone and an awful lot of courage.
Kirk Lake's script was fantastic and I joined Iain Lee and Ben Crompton as a troupe of Martians doing strange dancing and passing on odd advice to Kevin Eldon's scientist.
The piece also starred Caroline Catz, Terrence Hardiman and Fenella Fielding, with music from a band led by Nick Plytas.
I haven't really explained it at all.
But it was fabulous.
It was exhibited for a time at the BFI Southbank gallery and you would go in and watch the work on two screens in a dark room - hearing everything and seeing details like a bee on the floor! - and be taken totally away.
Iain and Jane have a page on the film
HERE
and you can watch a clip (3-D specs at the ready!) on vimeo
HERE
.
---