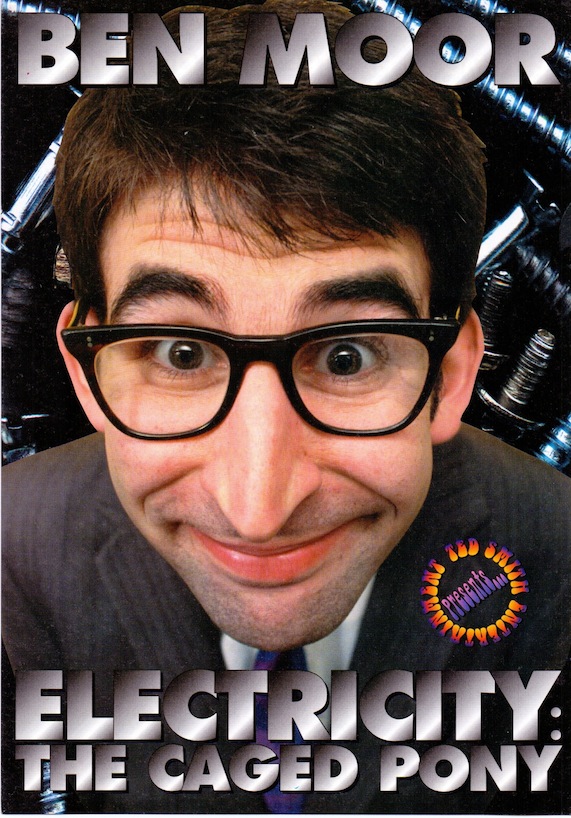 I performed 'Pony' at the Edinburgh Fringe in 1994 and then not at all since. I guess it's probably the least successful of the one-man shows and it made me rethink things. I took a year off after the Festival and went away and worked for The Guardian and The Observer, and instead of doing another one-man at Edinburgh I headed over to the west coast of the States to do a bit of travelling. It was while on a Greyhound bus in Oregon that I figured out the rough idea for 'Twelve!' and it became a show which really focused my style - narrative with an emotional element.
But 'Pony' does have its moments. The opening speech is pretty good, I think, as a piece of overwritten baloney, and the bit with Bang! (the Rice Krispie brother who left before they hit the big time) makes me laugh still. I made my voice squeaky using a pitch shift delay pedal on a microphone but I guess a suck of helium would have done the trick. The tap dancing world record, the naming of farts like hurricanes, the priest dream, the beat weatherman - these are all neat ideas which I've used in other scripts. But basically, as a show, it didn't entirely come off.

The music was by Michael Oliva, the poster and flyer design by Lorenzo Wood and it was produced and directed by Ted Smith. They all did excellent jobs, even though I could have done better.