Everyone's got to start somewhere and this was where my solo career really began. I'd been doing a few spots on the London circuit in a double act with Al 'Pub Landlord' Murray, but my style wasn't really what the audience wanted. So I thought that a more theatrical environment would serve my material better. Al went on to hugely brilliant things and I sat down to think how I could structure an hour long show around material I thought was good, but put it into a narrative that could hold the attention.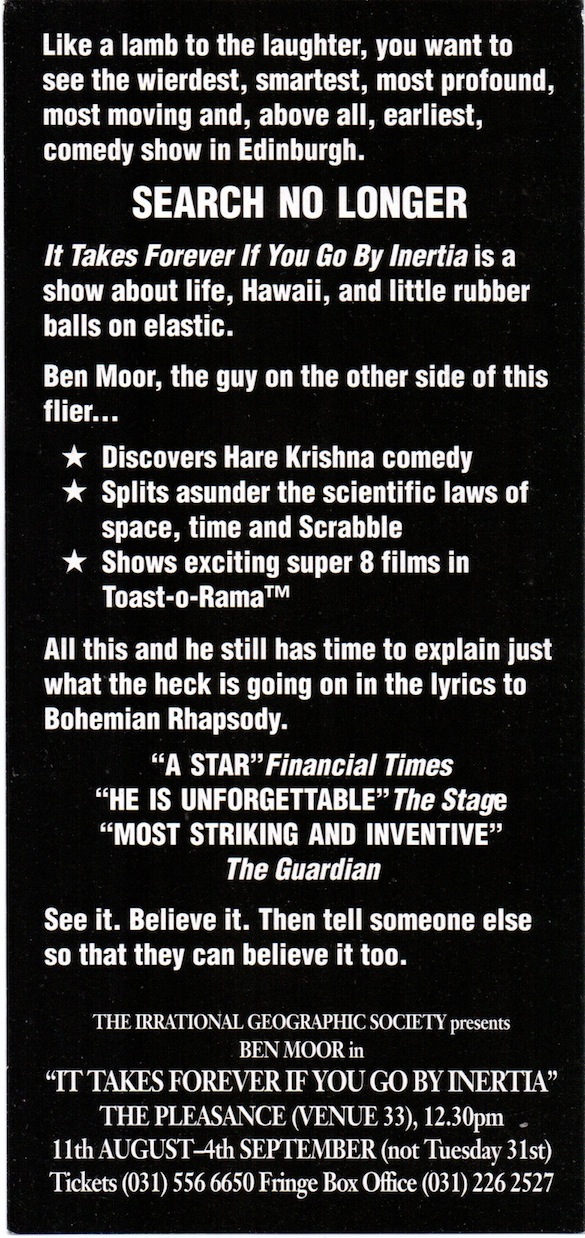 Scifi was the answer. A lot of my stuff had this other worldliness about it and if I could work out a plot that was consistent in its otherworldliness then surely it all would work. I'd been playing with the ball on elastic which became the show's Dawson Ball and reading lots of pop science about the weirdness at the heart of all matter and everything kind of followed on from those twin inspirations. I had a nice Hawaiian shirt so I travelled to a Hawaiian dimension. I had these fun glasses so I created the Harry character to start things off. Everyone knows 'Bohemian Rhapsody' but noone knows what it's really about, so I structured the story around that song. And it seemed to work.
The music and sound was created by Dave Pape using a sampler and an LP copy of Carmina Burana. There was a brilliant Super-8 film about toast created by Richard Bracewell (multimedia!). It was directed and produced by Ted Smith and I pretty much made all the props. The poster and flyer were designed by Lorenzo Wood with a photo by Andy Lane. We went up as The Irrational Geographic Society which also produced 'It Happened Tomorrow' at C venue. This was a triple bill of short scifi plays of which I wrote the middle one, a pulp time travel whodunnit starring Sally Phillips as the detective. We were also in 'Ra-Ra Rasputin' together, Richard Herring's tribute to Boney M and mad Russians. It was a great year.
The name of the show comes from 'The Very Large Hat' by Jane Siberry. I had suggested the title for a student comedy show about five years before, featuring Al Murray, Danny O'Brien and a few other people, but I had been voted down. This was my chance to do things my way. It seemed to have the strangeness and scienciness that I required and it made for a great flyer. Someone thought it was 'an airship' that it takes forever if you go by.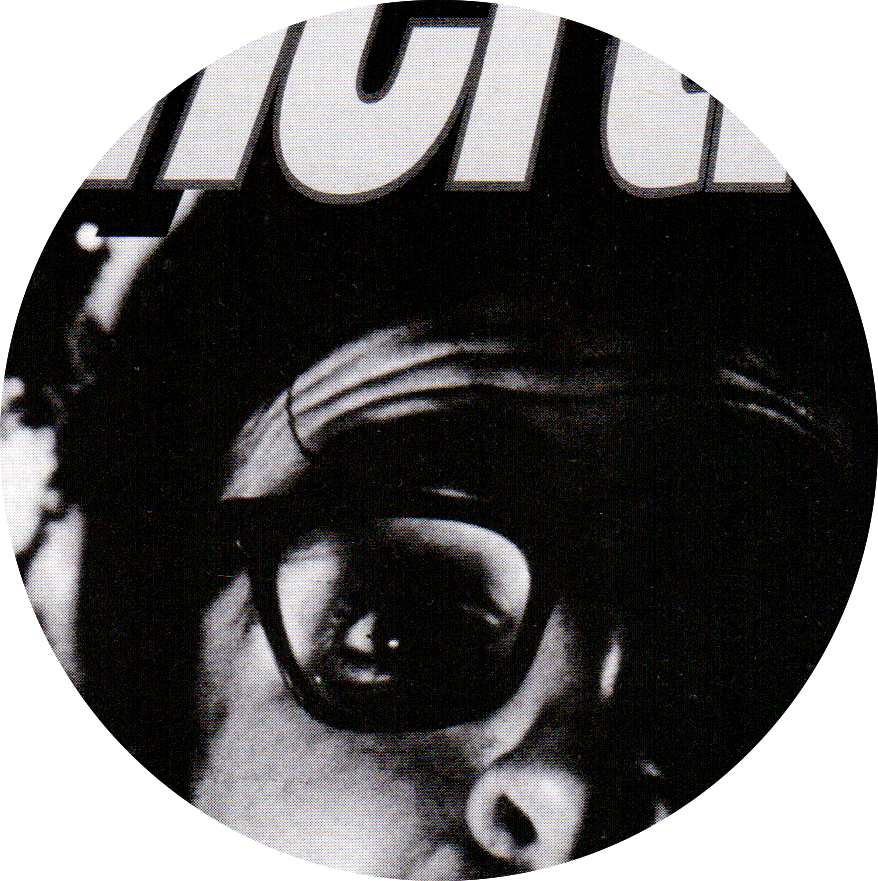 "CARRY ON, NOTHING REALLY MATTERS. . . THE EXISTENTIAL CARRY ON FILM WRITTEN BY SAMUEL BECKETT"
Read a script extract from It Takes Forever if You Go by Inertia
---
---