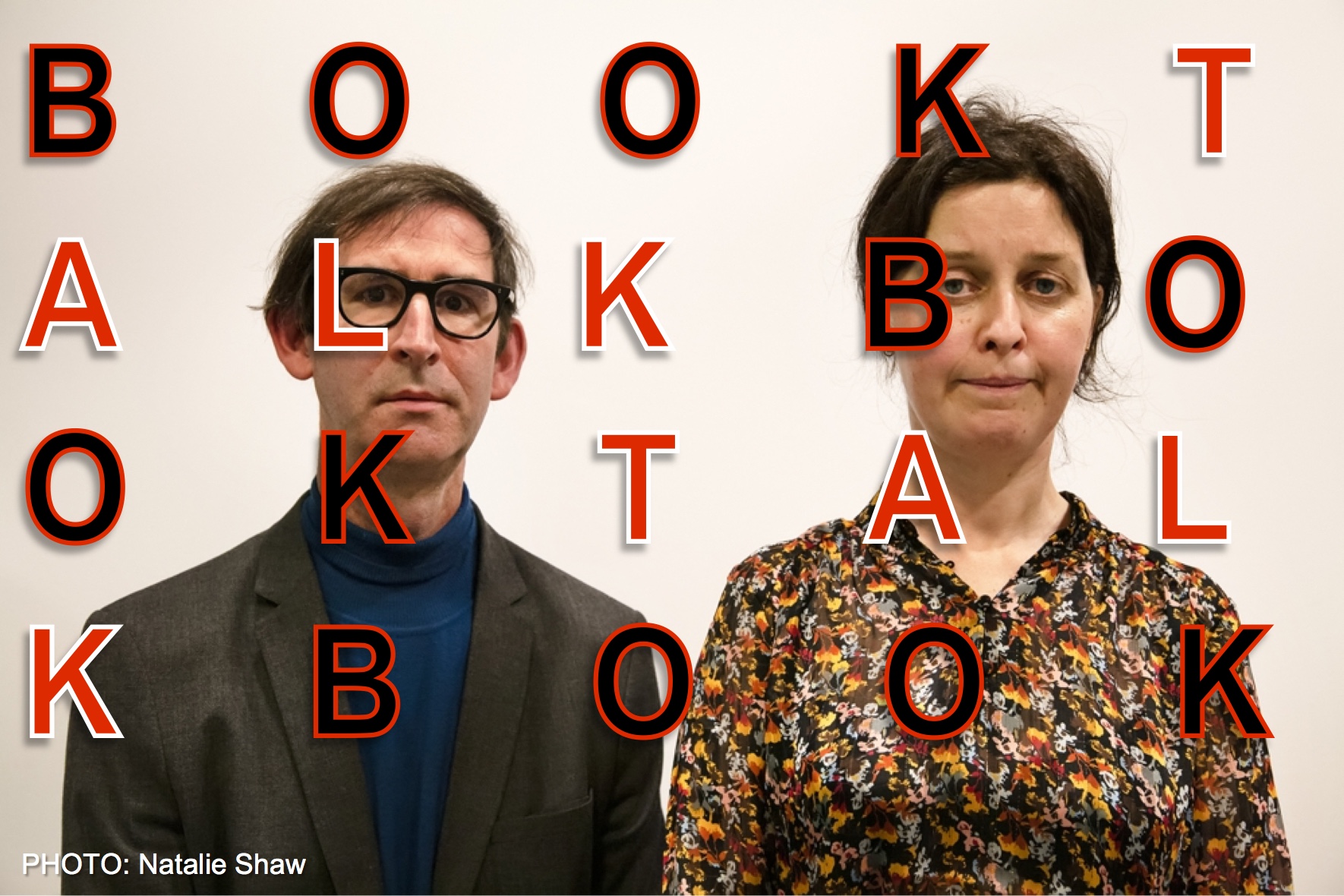 Jenny Nibbingley and Burton Mastrick truly need no introduction. Their novels have long been secretly well-regarded by those in the know, but rarely read by the general public.
Their shared history has alternately shocked and baffled their literary cohorts; why would they write with such deceptive honesty about their relationship, and yet, really, who actually cares.
Joanna Neary and Ben Moor are happy to introduce their lifelong friends to literary audiences, in what should be an enlightening discussion of such essential books as Why Reigate, Randoms, Hatred of Broccoli, and Only If I Have To.
Tim Timminey will moderate.
Book Signing afterwards.

SHOW BACKGROUND


As the first part of 2018 rolled along I was delighted to be performing
Pronoun Trouble
in London and around the country. It had been created specifically for The Idler Academy at Port Eliot Festival in 2017, programmed in the prestigious 10am Saturday morning slot, and without much expectation after that. So why not do a new thing for them this year? Why not something a bit more ambitious, involving another actor on stage?
I had an idea about creating a piece about an awfully awkward book event after seeing one or two in my time, and occasionally even being involved in them. The team at The Idler were right behind the idea without knowing much more about it, and Port Eliot was happy to simply announce the fake authors on their website too. The part of Jenny (and all the other writers) was written specifically for the brilliant
Jo Neary
and she was extremely patient with me as I prepared the piece and edited it during the early Summer. Her craft talent was invaluable in the making of the "books" and her incredible comedy skills made the performance such a delight. The gorgeous music was composed and played by Pad Mclean, and he also recorded the audiobook section - thank you Pad!
There seems to be only one photograph of the show - tip o' the hat to Andy Miller: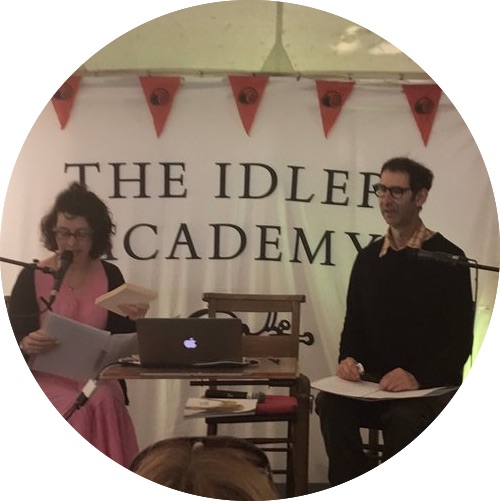 The piece was received wonderfully by the audience who I feared were going to be baffled and bored by the iterations and circulations, but instead laughed a lot and gave us a lovely round of applause at the end. The reading lists were snapped up, and badges saying "teaspoon gondola" and "basically fingers" went down well.
I really hope we get to perform it again - I think it would be ideal for bookshops, literary festivals and similar events.
And there are now some fab photos of Burton and Jenny taken by the excellent
Natalie Shaw
.
In 2019 we performed the piece at:
Bookseller Crow on the Hill, Crystal Palace
Phoenix Arts, Brighton
Stoke Newington Literary Festival
Also Festival
Idler Festival
WOMAD Festival
Curious Arts / Byline Festival


And they have all been a delight.

THERE IS NOW A VIMEO TRAILER FOR THE SHOW:

Please Contact me
if you'd like to book a performance of the piece and I can send more information, a full offer document as well as technical requirements.
And join my MAILING LIST to be sure of receiving the details and news of any 2-for-1 discounts!
To subscribe to my mailing list
email me
with the word Subscribe in the subject line and added you'll be.